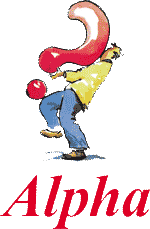 Christian retreat centres suitable for Alpha Holy Spirit weekends in the Ottawa region
A poll of local Alpha leaders with experience in off-site weekends has revealed the following list of recommended places where Alpha Holy Spirit weekends have been held. Some of these are Christian retreat centres. Bookings for retreat centres can be needed up to six months in advance (a good problem to have) so it may be necessary to book even if at the time of the planning you can't be sure of numbers or commitment.
If you can add info to this list, we'd like to hear from you! We thank all those who have responded thus far.
Inclusion on this page does not imply endorsement by OAPC. These are places which have been referred by others.
Bethesda Renewal Centre · Bearbrook Farm · Econiche House · Gracefield Camp and Conference Centre · Kanata Golf & Country Club · Manderley on the Green Golf Club · Maison Notre-Dame de la Providence · Maison DE Sainte-Marie · Nav Canada Training & Conference Centre · Ottawa Valley Pentecostal Camp · A Place to Seek His Face · Pine & Birch Ranch & Retreat · Providence Point Retreat Centre · Sonshine Cove/Sonshine Families · Temple Pastures Retreat Centre · Tucker House
See also Bed and Breakfasts in the Ottawa area
253 Lowe Rd, RR #4, Ashton, ON., K0A 1B0
Tel 613-257-4587
bethesda.renewal@gmail.com / Web: www.bethesdarenewalcentre.org
Bethesda Holy Land
Rob, Sherry, and Josiah Milnes, Directors
This is a beautiful retreat house that can sleep 16 people in semi-private and dormitory rooms, large living room with fireplace and beautiful walking trails through the woods. Meals can be provided or you can bring your own. About 20 minutes drive from Kanata.
8411 Russell Rd, Navan, Ontario K4B 1J1 (30 mins SW of Ottawa, Exit 88 (Vars) from Hwy 417)
Tel: (613) 835-2227 or 1-800-668-4474
info@bearbrookfarm.com / Web: http://www.bearbrookfarm.com/
Proprietors: Walter and Inger Hemm
Capacity for 60
Cantley, Quebec J8V 3A1
Tel: 819-827-0086 Fax 818-827-0121
Rural Conference & Retreat Centre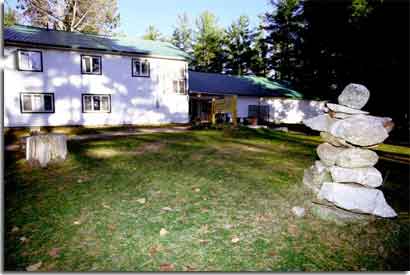 Photo Credit: Chas James
Gracefield's Lodge
Box 420, Gracefield, QC, J0X 1W0
Tel 819-463-2465 or 1 888-493-2267
Web: www.gracefieldcamp.ca
5920 Prince of Wales Drive, North Gower, ON
Tel 613-489-2092
Contact: Dan Kolar
Web: http://www.manderleygolf.com
1754 St. Joseph Blvd., Orleans, ON., K1C 7C6
Tel 613-824-1610
72 bedrooms
159 Higginson St., Box 52, Vankleek Hill, ON., K0B 1R0
Tel 613-678-2000
ssmvkh@citenet.net / Web: Website
44 beds
Tel 613-592-9417 — Guy Bertrand, Food & beverage Manager
The club has a private room for groups of 15 - 20. However, if your weekend is not during the golf season, you can have the run of the reception area / restaurant. No sleeping accommodation, but it's local. TV, VCR, overhead at no additional charge.
1950 Montreal Road, Cornwall, ON., K6H 6L2
Tel 613-936-5067
janice.eastman@navcanada.ca / Web: www.conference.navcanada.ca
Located on 70 acres of land on the shores of the St Lawrence River, the centre is a self contained full service facility with 560 guestrooms and 50,000 sq metres of flexible meeting space. Our recreational facilities include a 25 metre lap pool with slide, double sized gymnasium all the latest cardio and weight equipment, volleyball nets, badminton nets, complimentary bike rentals for the many miles of paths along the river as well as outdoor tennis courts and soccer fields.
876 Faught Rd, RR3, Cobden, ON., K0J 1K0
Tel 613-638-2000
info@ovpc.ca / Web: www.ovpc.ca
OVPC can take probably the largest number of people of any facility in the area. About one hour's drive from Ottawa.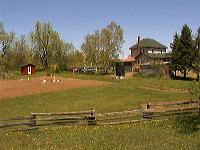 813 Carbine Rd, RR1, Pakenham, ON., K0A 2X0
Tel (613) 624-5594
info@aplacetoseekhisface.ca — Charles & Alexandra Cheatley
Four bedrooms. 4 km up a mountainside, about 50 min's drive from Ottawa.
---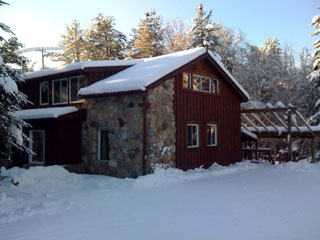 Administrative Office 223-27 Beechwood Avenue, Ottawa, ON K1M 1M2
Tel (613) 299-0200 / Web: http://www.pineandbirch.ca/
info@pineandbirch.ca — Todd Plaskacz
This 50- acre horse ranch in the Wakefield, QC. area has a 4-bedroom Ranch House (sleeps up to 14 people), a 3-bedroom Guest House (sleeps up to 8 people), an open concept Cottage (sleeps up to 4 people), a 1-bedroom Cabin (sleeps up to 4 people), and a Bunkhouse for overflow (sleeps up to 6 people). All units have decks, BBQ, fireplaces or woodstoves and are fully furnished and equipped. There is a beach volleyball court, a basketball hoop, a sports field and various campfire areas. The property includes a private 10-acre lake with a small sandy beach (no weeds), canoes and a rowboat. There is a logging road that goes around the lake and is used for hiking and biking in the spring/summer/fall and for cross-country skiing and snow-shoeing in winter. Of course, being a ranch, there are horses to watch and feed.
Pine and Birch Ranch and Retreat is perfect for small conferences, meetings, workshops, church events, leadership getaways, etc.. Catering is available if required. Visit our web site (link above) and request the Alpha discount!
Lanark (45 mins from Ottawa)
Tel 613-259-5016 or toll free 877-292-2201
rbosman@superaje.com / Web: www.providencepoint.net
Contact: Rene and Jeannette Bosman
Admin: 1807 St. Joseph Blvd. Unit 307
Orleans ON, K1C 7C6
Tel (613) 834-8187 x 22
Fax (613) 841-1712
lensr@sonshinefamilies.ca / Web: http://www.sonshinefamilies.ca
Contact: Len Goddard, Executive Director
Full wheelchair accessibility. Lodge large enough to accomodate 40+ people, large gathering and dining areas, sports field, lake, and wooded area. Also being fully winterized, the Cove is available year round!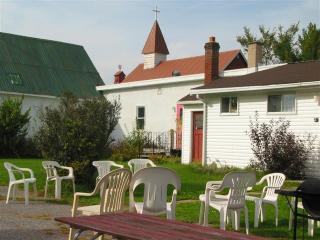 Gatineau, QC
Web: http://www.templepastures.org
Rate: $35 per night per person Sunday through Thursday, $50 per night per person for just Friday night or just Saturday night $70 per person for Friday through Sunday + catering if needed.
Special offer for Alpha Weekend groups.
Booking: tp-bookings@ottawa.anglican.ca
1731 Tucker Rd., Rockland, ON., K4K 1K7
Tel 613-446-0125 — Eric Fredeen, Business Manager